Shared lives, shared solutions
Making a Model Block
What is a Model Block?
Milwaukee's central city neighborhoods have been fragmented by a lack of generational wealth, crime, the failure of local businesses and bad governance. While some groups look at top-down solutions, Bridge Builders invests directly in the lives of the people on the block.
The Model Block looks at infrastructure and streetscape improvements, code enforcement, and removal of slum and blight as key steps toward restoring a block. We emphasize improved housing conditions with targeted rehabilitation and new construction assistance.
As Bridge Builders injects resources back into a block, stable neighborhoods re-emerge and growth accelerates.
Our initial target area is over 140 blocks, from 37th Street West to 51st Street and from Silver Spring Drive South to Congress Avenue.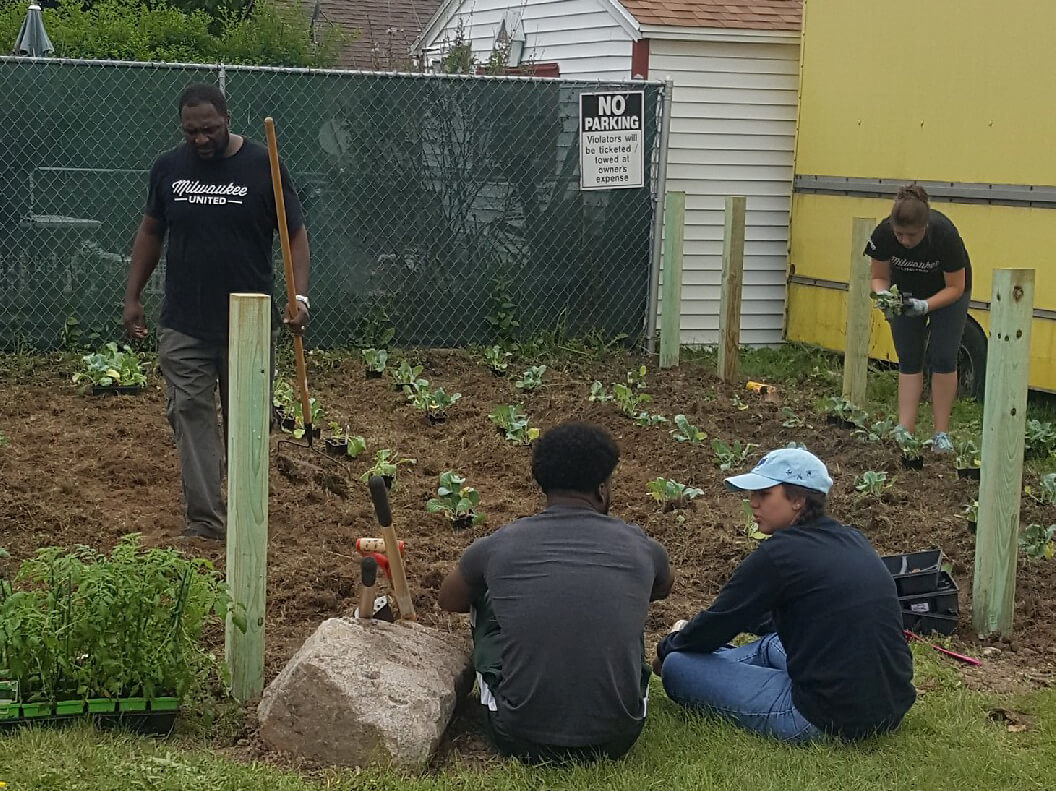 What makes a Model Block?
Arrows icon
Transitional area
There is a good number of owner occupied homes with tangible revitalization opportunities
Home icon
Good housing stock
Owner-occupied homes with tangible revitalization opportunities
Hands icon
Full-time neighbors
In conjunction with a Lighthouse, a person or family who has moved on the block specifically to serve the physical, economic, cultural, and spiritual needs of the residents living on the block
Partner icon
Diverse partnerships
Enhance and accelerate the work other organizations are already doing in Milwaukee and bring them to the block
Worker icon
Workforce population
On a Model Block there exists a substantial workforce population among residents including the working poor
Light icon
Lighthouse property
Acquire and transform the worst house on the block to act as a Lighthouse on the block, occupied by a full-time neighbor dedicated to serving the residents
Gears icon
Local Hub House
Create a Hub House that acts as a resource center, helps stabilize the neighborhood, advocates for the residents and manages block projects
Store icon
Neighborhood businesses
Revive or establish community-run businesses and increase local employment for block residents
The Model Block is a holistic approach. We focus on four key goals for transformation: physical, economic, cultural, and spiritual. We organize sustained commitments from local governments, the private sector, foundations, and community based organizations to help us accomplish these goals.
Step 1: Identify needs on the block
Bridge Builders meets one-on-one with neighbors to identify needs.
We begin matching needs on a single block with churches, non-profits, government resources and individuals who want to work with the community to meet those needs.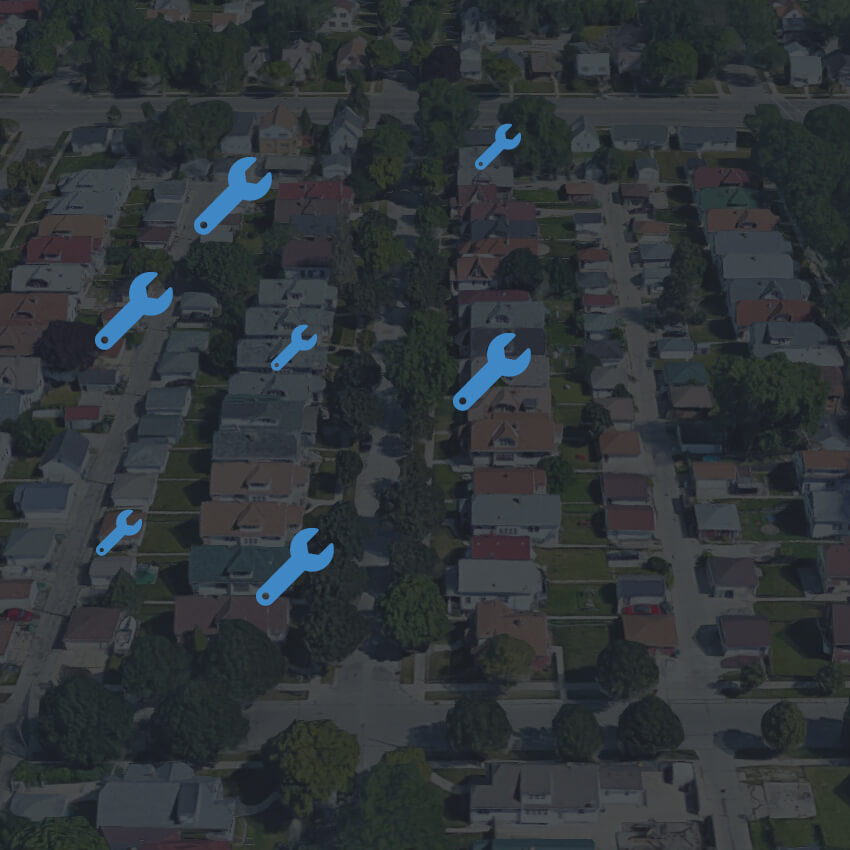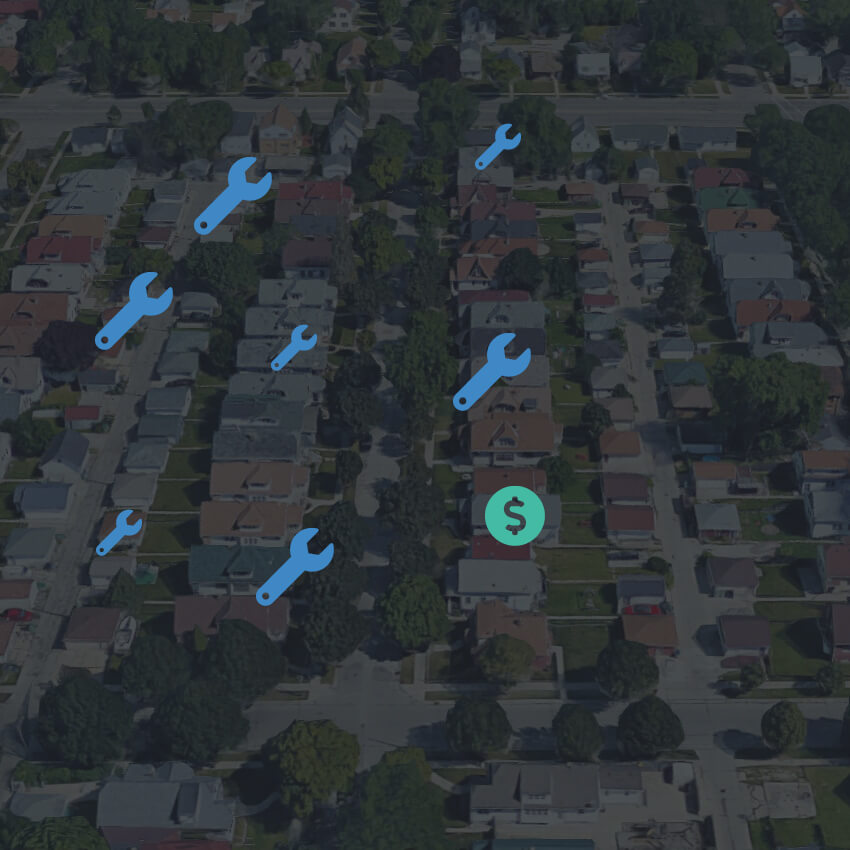 Step 2: Purchase a Lighthouse
Bridge Builders works with residents, the city of Milwaukee, banks or landlords to purchase a house on the block.
We buy a blighted house and rehabilitate it for use by full-time neighbors who will move to the block to help organize projects, gather resources and work with residents toward physical, economic, cultural, and spiritual transformation.
Step 3: Lighthouse becomes fully activated
Bridge Builders completes the first series of projects and activates the Lighthouse.
While the initial projects are being worked on, the Lighthouse becomes a fully active part of the block. A full-time neighbor moves in – advocating for residents, following up with new project requests and bringing more resources into the neighborhood.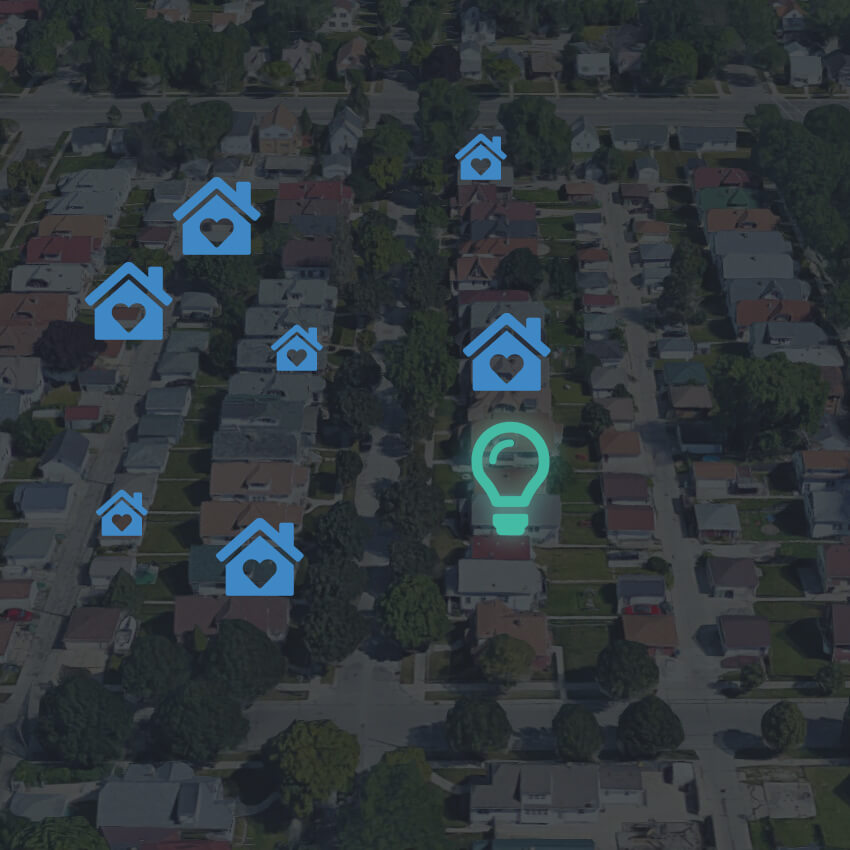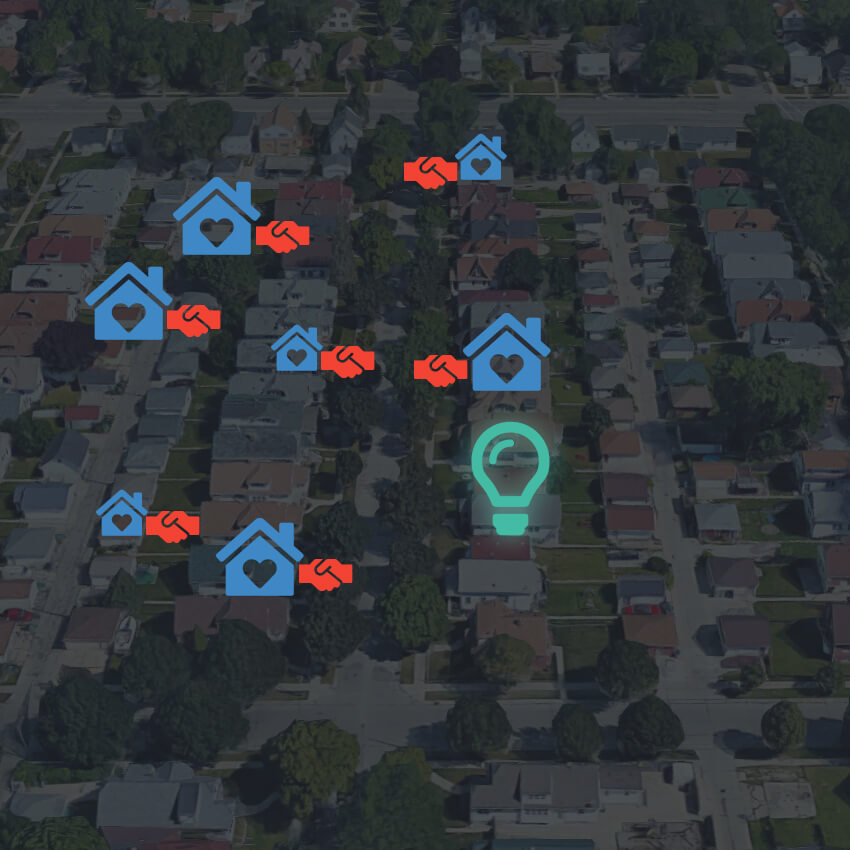 Step 4: Training for sustainable growth
Bridge Builders trains residents for sustainable growth, the block becomes less fragmented and investment increases.
We work with block residents to sustain the growth through additional projects, helping renters become home owners, financial management education, job training and bringing new economic investment into the neighborhood.
Step 5: The Model Block is replicated and a Hub House is installed
Bridge Builders replicates the model on the surrounding blocks. A Hub House is added every 4-6 blocks.
Model Blocks spread across our target area. Each 4-6 block cluster is managed by a Hub House – a resource center that helps create bigger opportunities for the neighborhood. The Hub House can be a community meeting space as well.