Together we are stronger
We'd love to have you join us behind the scenes or right out front by lending your expertise. If time and expertise aren't resources you have, we also accept a wide range of unused construction and landscaping supplies. We accept donations in any dollar amount using Network for Good for secure giving.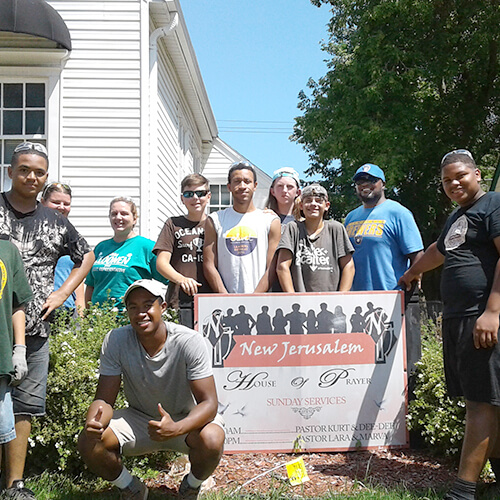 Thanks for a successful 2023 Serve Season!
Check back soon for our 2024 dates.
Volunteer, donate, sponsor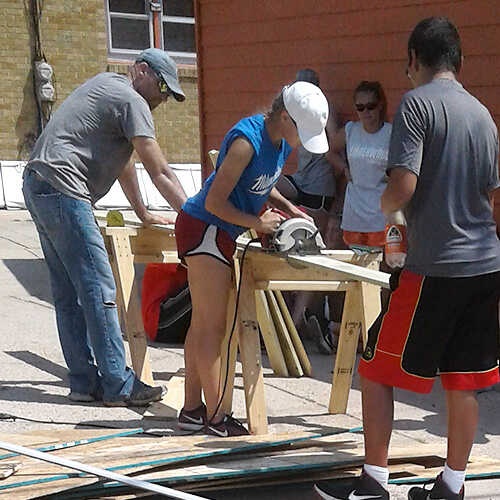 Saturday Serve Days
Whether your a general contractor or just like to haul dirt, all of our Saturday Serve Days are hands-on and rely on volunteer expertise. We're always on the lookout for carpenters, electricians, plumbers, roofers, landscapers and more. If you have no experience, but are willing the learn, we'd love to have you! Give us a call and we'll put you to work!
Recent needs
Concrete sidewalks and steps
Re-roofing garages
Building fences
Hanging doors
Office, administrative and promotional work
If you're experienced at photography, social media, graphic design, accounting, legal counsel, fundraising or grant writing we would love to partner with you. Maybe you'd like to host an event for potential donors or connect us with your church or political network… let's get creative together!
Recent needs
Instagram coverage
Website maintenance
Collateral design and printing
Corporate sponsorships
Sponsor a full-time neighbor
A goal of Bridge Builders is to have a lighthouse (home occupied by a full-time neighbor) on every block in its target area. Our full-time neighbors exist specifically to serve the needs of the residents living on the block. Sponsoring a neighbor from within your church is a great way to create real relationships on the block and provide long-term stability.
Full-time neighbor needs
Furniture
Lawn maintenance tools
Appliances
Kitchen supplies
Sponsor a lighthouse
Your church or organization can partner with us to acquire and renovate a property in our target area. It could be a great place for your church to plant roots in a neighborhood and serve the residents in conjunction with the hub house and full-time neighbors living on the block.
Lighthouse needs
Real estate agents
Housing legal experts
Unused construction supplies
Trees, flowers and landscaping supplies
Adopt a family
What would transformation look like if an entire church or organization shared their lives and resources with one family? The physical landscape of the family home can be transformed, the economic state; the cultural state; and even the spiritual state of the family through the relationship-centered care of a church or organization.
Family needs
School supplies
Cooking supplies
Winter clothing
Children's toys and games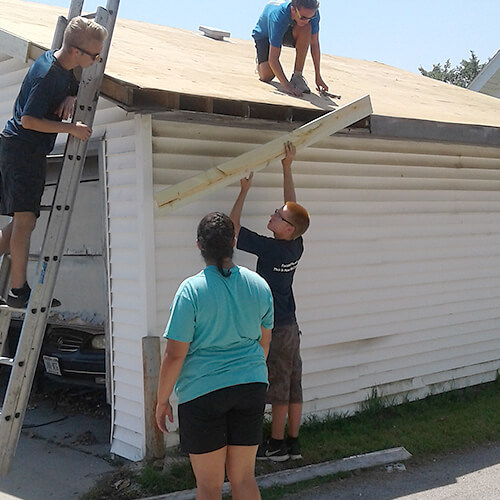 Donate unused construction supplies
Whether you're a church, a business or an individual we're always accepting donations of new construction supplies. Shingles for garage roofs, cement and tools are always needed. Contact us today to see what our biggest current needs are.
Supplies needed
Shingles
Gutters and downspouts
Concrete and lumber
Siding
Tools
Start your connection with Bridge Builders today!